Home
Departments
Basics:
ONLINE GUIDE TO JAPANESE COMPOUND WORDS!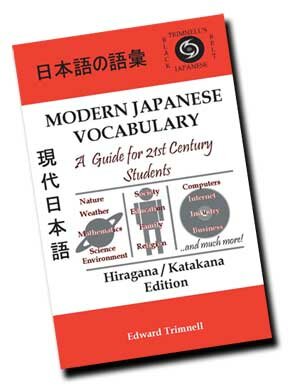 Modern Japanese Vocabulary:
A Guide for 21st Century Students
"File this little book under 'secret weapon'. It's really that good." --Amazon.com customer review


Welcome to Japanese 123.com!
Directory and menu. (Or: "What do you want to do?")
For the regularly updated "Ed Japanese language blog" visit

http://japanese123.blogspot.com/
That having been said, Japanese123.com was updated almost daily for more than 5 years, so you could spend a lot of time her browsing through the old content.
      http://japanese123.blogspot.com/
 

DON'T FORGET THE OLD BLOG ARCHIVES.. OLD BLOG ARCHIVES HERE

 

 

 

 

 

 

 

 

 

 

 

 

 

 
More about Japanese corporations

 

Here is an example that I culled out of a business textbook, for those of you who are interested in Japanese corporate life.  

The excerpt describes the successes that the Japanese economy experienced in the postwar era, including the successful weathering of two oil shocks: 

第二次大戦後、日本は奇跡的ともいえる高度成長を遂げ、経済大国と呼ばれるまでになったが、その成長を支えた主役は企業であった。その後、日本は二度のオイル・ショックも見事に乗り切り、その強さがあらためて認識された。 (continue...)
Word Focus:
失敗 
Sometimes you fail, and that is exactly what the word失敗(しっぱい), or "failure" is all about. The following excerpt discusses the failure of a civilian rocket that was launched (and subsequently crashed) in New Mexico: (continue...)
表面化する
The word  表面 = surface. And the suffix 化 conveys the idea of becoming something. When you add 表面 and 化 and then make this combination a Sino-Japanese verb with the addition of する, the result is 表面化する, which means to come to the surface.   (continue...)
Having a High Head:
頭が高い
zu ga takai
There are times when you are better off to quit when you're ahead, because a situation or a person is very difficult to handle. Seki no yama 関の山 describes a situation in which even the best effort will result in either a maintenance of the status quo, or possibly a deterioration in conditions: (continue...)